Why is visiting the dentist so important?
Visiting our office regularly will not only help keep your teeth and mouth healthy, but will also help keep the rest of your body healthy.
Dental care is important because it:
Helps prevent tooth decay
Protects against periodontal (gum) disease, which can lead to tooth and bone loss
Prevents bad breath; brushing, flossing, and seeing Dr. Miller regularly will help reduce the number of bacteria in your mouth that causes bad breath
Gives you a more attractive smile and increases your self-confidence
Helps keep teeth looking bright by preventing them from becoming stained by food, drinks, and tobacco
Strengthens your teeth so you can enjoy healthy, beautiful smiles for the rest of your life!
How can I take care of my teeth between dental checkups?
ALWAYS remember to brush your teeth at least two times a day, and floss at least once!
Make sure to use toothpaste that contains fluoride, and ask us if you need a fluoride rinse. This will help prevent cavities.
Avoid foods with a lot of sugar (which increases the amount of bacteria that grows in your mouth and can cause more plaque and potential cavities), and avoid tobacco (which can stain your teeth, cause gum disease, and eventually lead to oral cancer).
Don't be afraid to brush your tongue! This will remove food particles and reduce the amount of plaque-causing bacteria. Tongue brushing also helps keep your breath fresh.
Be sure to schedule your routine checkup. It is recommended that you visit the dentist every six months.
At what age should I start taking my child to see the dentist?
The American Academy of Pediatric Dentistry (AAPD) recommends that children first see a dentist by age one. This is often a simple exam that involves simply looking at how the child's teeth are doing, often done on the parents lap. Many times we will do this at mom or dads appointment if they bring the child with them. Cleanings and regular exams usually start around age 3 or so for practical purposes. However, no matter what the age, its best to call anytime something doesn't look right, or if you have a concern.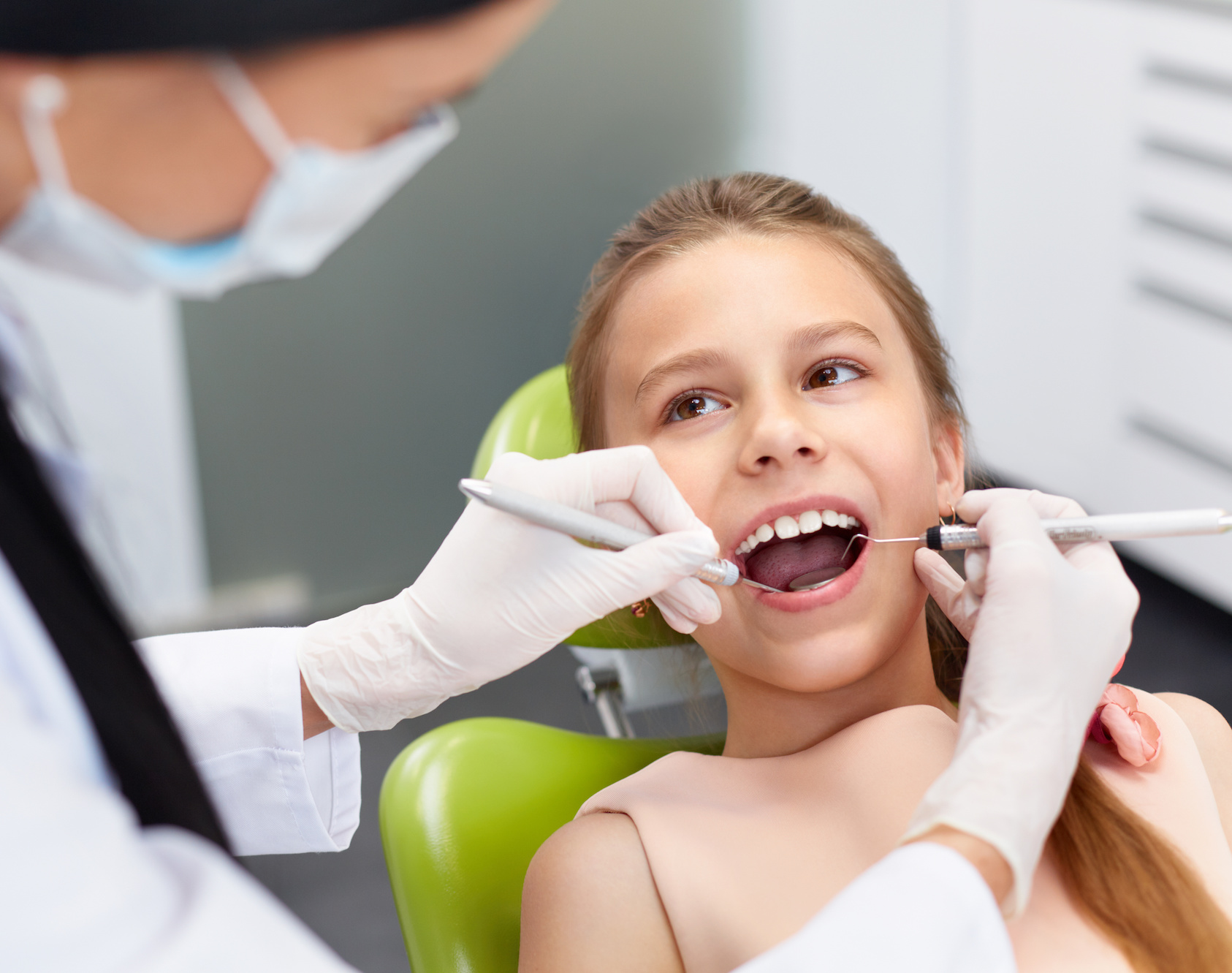 How often should I see the dentist?
Children, teens, and adults should all see us for a regular checkup at least once every six months. Patients who are at a greater risk for oral cancer or gum disease may be required to come in more than just twice a year. Dr. Miller will help determine how often you should visit our office for regular checkups.
What can I expect as a new patient?
Ideally if you are an adult, the first appointment it is best to get a full set of x-rays called a full mouth series. These are usually taken every 5-7 years, otherwise bitewings that involve 4-6 pics, are taken once per year. If it has been awhile since your last dental appointment, or if you feel you have a fair amount of work to do, or feel you may have active gum disease, it is often best to schedule with the dentist first to have a thorough exam prior to seeing a hygienist. Sometimes a new patient is transferring and has been under regular dental care and simply wants a cleaning appointment. Give us a call and we can help you decide what is appropriate for you.
How do I schedule my next dental cleaning?